WHY ORDER A SWATCH?
• - WE DO OUR BEST TO DESCRIBE AN ITEM'S COLOR IN EACH DESCRIPTION WE WRITE.
• - WE HOLD EACH FABRIC TO THE WINDOW TO OBSERVE THE COLOR IN NATURAL LIGHT.
• - WE SCRATCH OUR HEADS SEARCHING FOR JUST THE RIGHT COLOR TERMS.
• - IN SPITE OF OUR BEST INTENTIONS, WE CAN NEVER GUARANTEE EXACT COLORS OR COLOR MATCHING
WE CUSTOM MAKE YOUR COLOR/DESIGNS
ASK FOR QUANTITY
WE DO CUSTOM CURTAIN/BED SPREAD/BED SKIRT SHAMS ETC
WE SELL SWATCH
Kinkhwab was originally an elegant, heavy silk fabric with a floral or figured pattern known most for its butis and jals woven with silk as the warp and tilla as the weft, produced in China and Japan. Tilla in the earlier times was known as kasab. It was a combination of silver and tamba (copper) which was coated with a veneer of gold and silver. Kinkhwabs have also been known as 'Kimkhabs', 'Kamkhwabs', 'Kincobs', 'Zar-baft' (Gold Woven), zartari, zarkashi, mushaiar.[6]

Kam means little or scarcely. Khwab means a dream and it's said that even with such a name 'Its beauty, splendor and elegance can be hardly dreamt of'. Kinkhwabs are heavy fabrics or several layers of warp threads with an elaborate all-over pattern of extra weft, which may be of silk, gold and / or silver threads or combinations. There may be three to seven layers of warp threads. (Tipara means three layers and Chaupara means four layers to Satpara meaning seven layers). Kin means golden in Chinese. Its specialty is in profusely using the gold and silver thread in a manner that sometimes leaves the silk background hardly visible.
this fabric is silk blended with viscose black brown and mettalic gold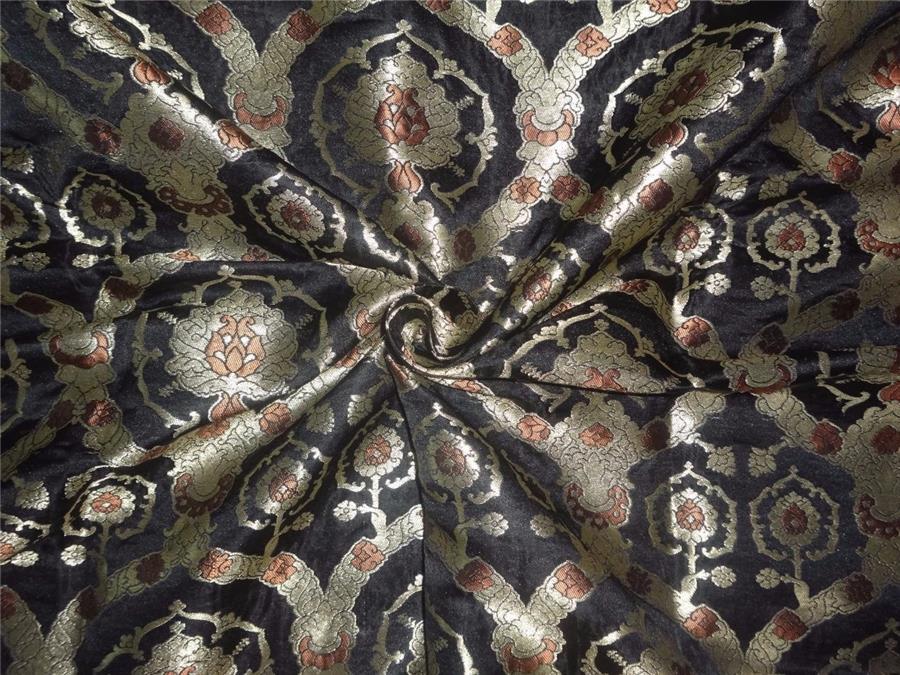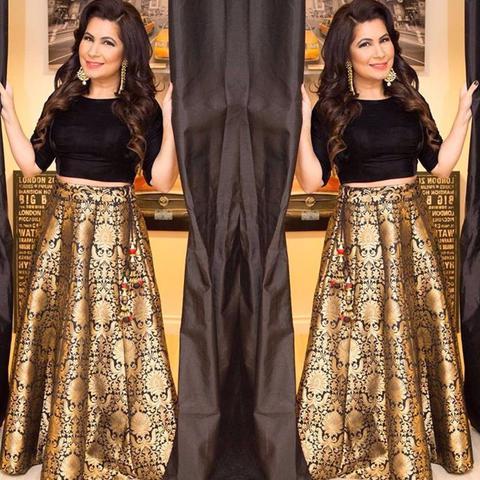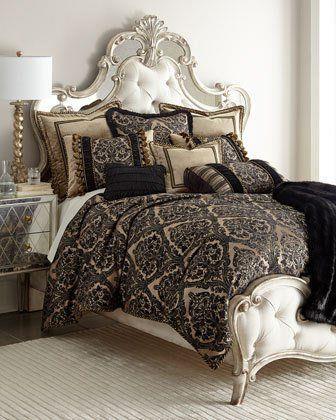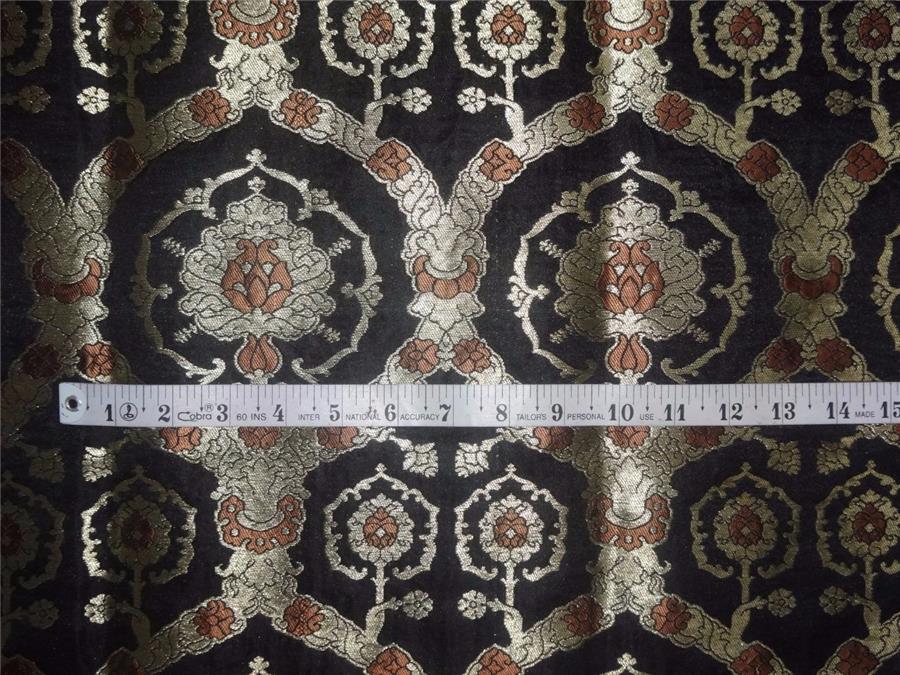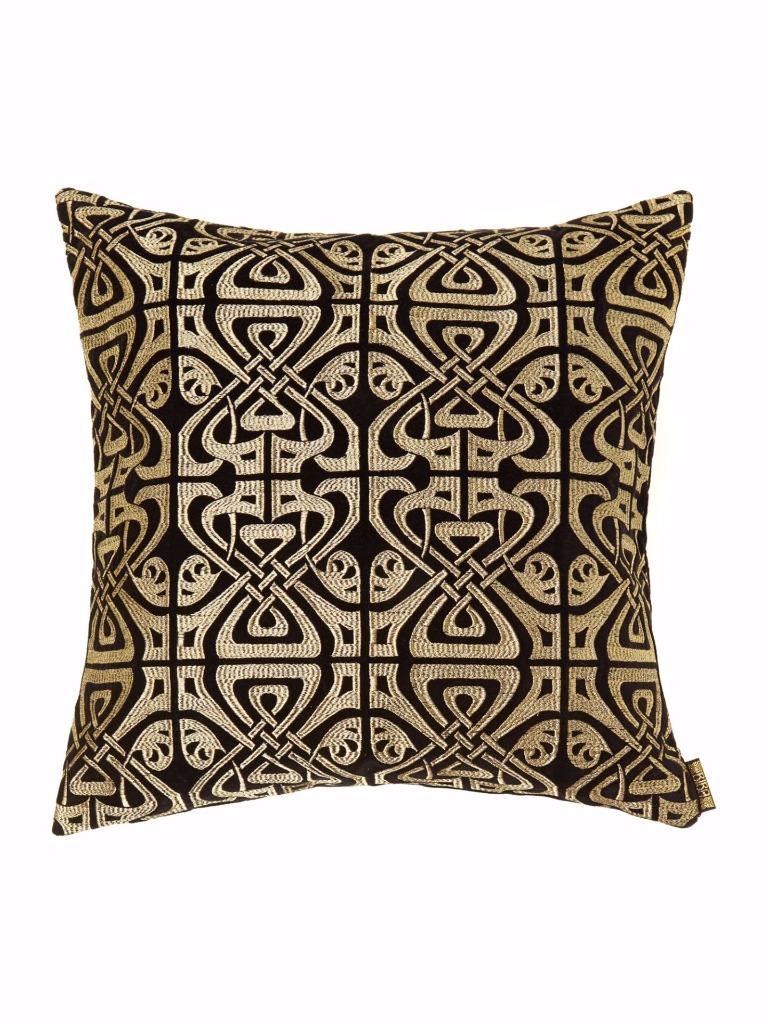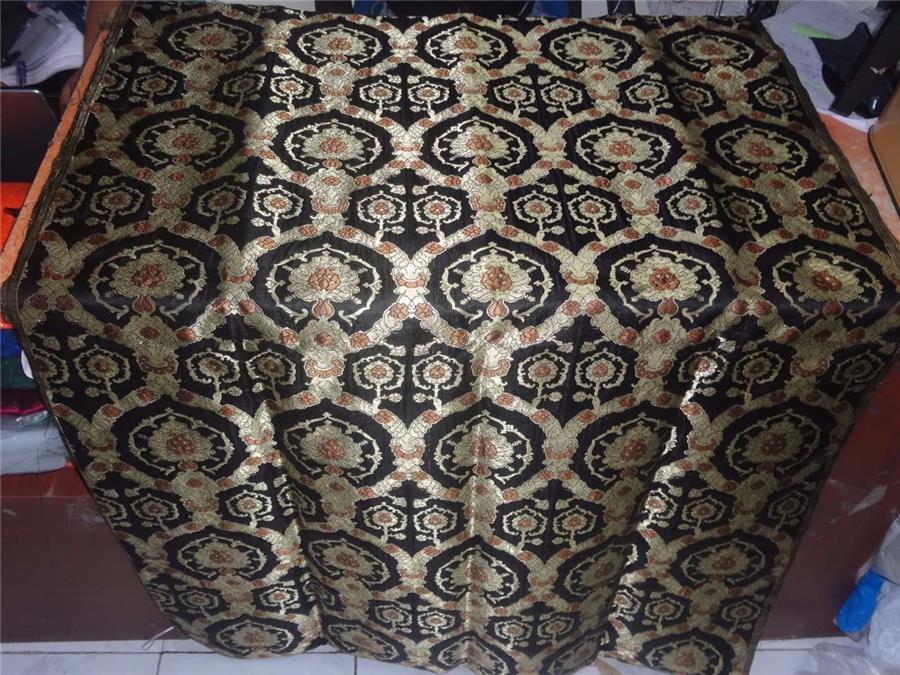 Please Note: Color in photos may look different from color of fabric on your monitor.Please buy a swatch if you want to make sure the color is right for you.
Kinkhwab brocade black ,brown and mettalic gold 36"BRO536[1]
Product Code: BRO536[1]
Availability: In Stock
Related Products
Tags: BRO536[1]