ECRU DENIM FABRIC
Just thr perfect denim for ladies comfortable jackets,shorts and Capri pants, ecru denim fabric
Ecru refers to the color of undyed denim and is the natural hue of cotton.
2 x 1 twill 5.5 ounces weight, 60 inches wide
Jeans that have not been dyed with indigo are called ecru jeans; however, they are more difficult to find.

There's something about this shade that just feels luxe. Maybe it's because it's the perfect blend between khaki and white.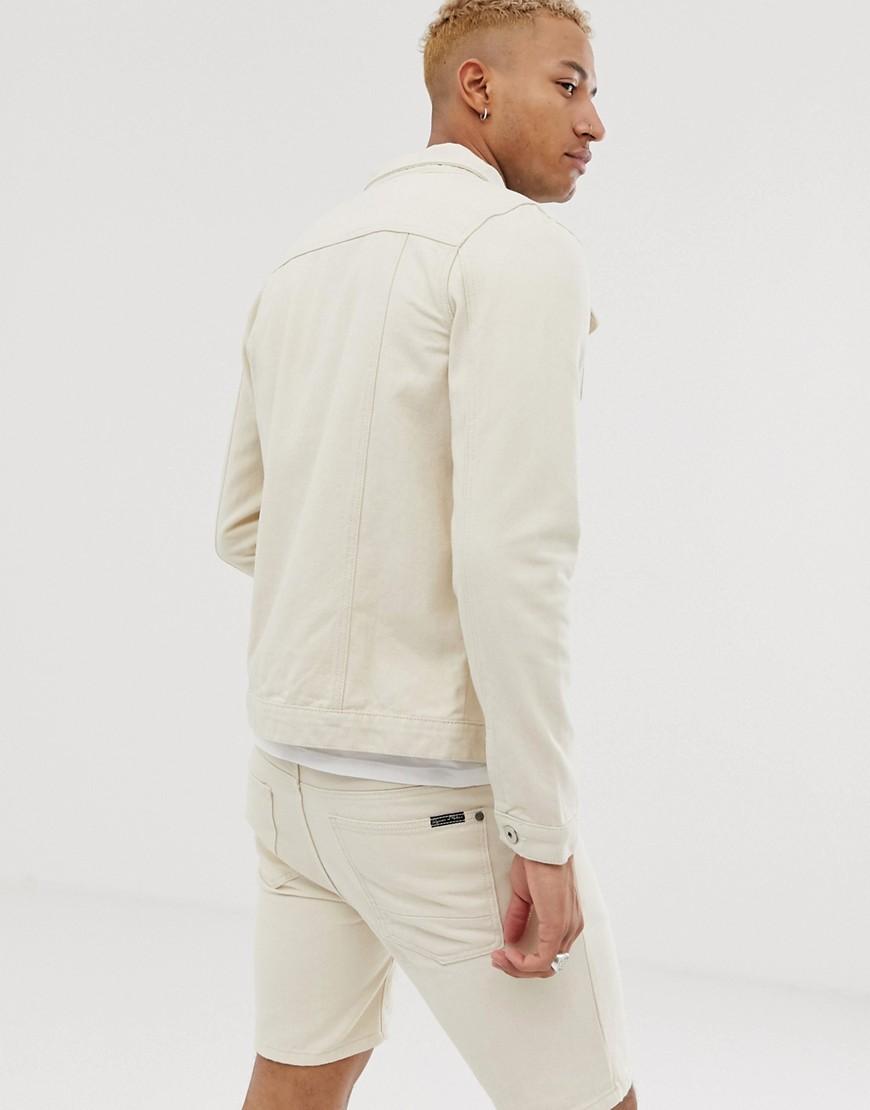 Ecru Denim Fabric 60" wide sold by the yard.
Product Code: DENIM_4458
Availability: In Stock
Related Products