Brown Lurex Pleated Fabric ~ 58'' Wide FF1[1]
Pleats are a type of fold in fabric that can take on many different looks.
A basic pleat is when the fabric is folded back on itself, thereby creating an accordion-like appearance.
Pleats not only provide an aesthetic function, they are also practical, as they allow for freedom of movement and airflow within a garment.
However, pleats come in many shapes and sizes.
Some are evenly folded throughout, while others are all different sizes.
Pleats are used create volume in a garment. The fabric is gathered or folded together, which creates a fuller silhouette.
Please Note: Color may very slightly due to differences in your computer display Setting.
Please buy a swatch if you want to make sure the color is right for you.
Fabric can be used for: skirts/gowns/curtains/evening gowns/fashion attires.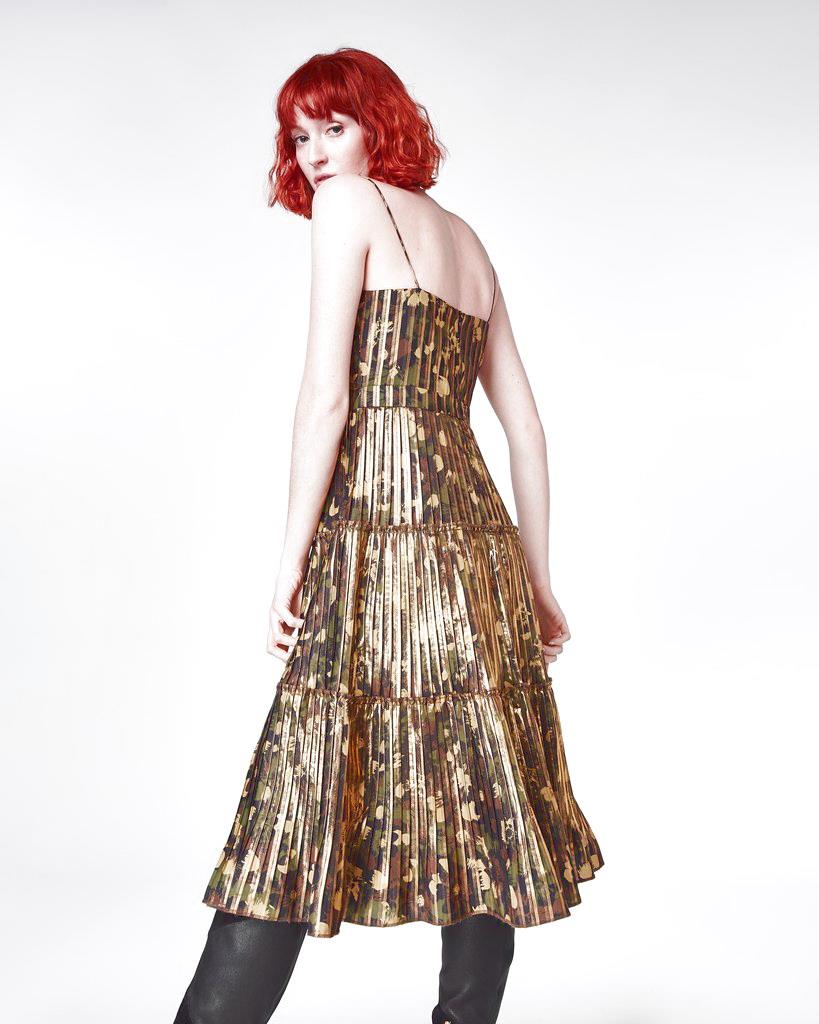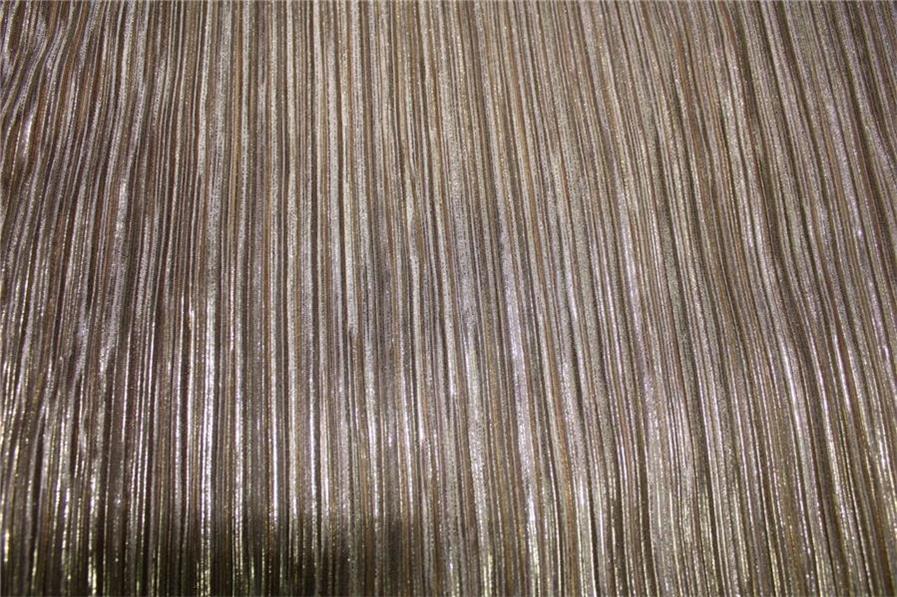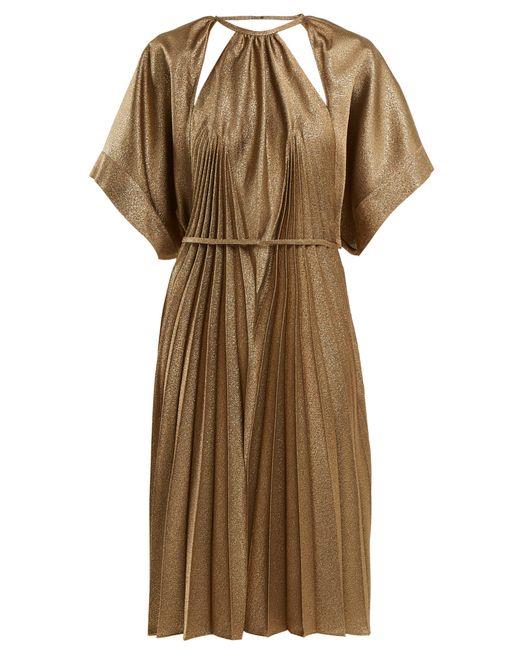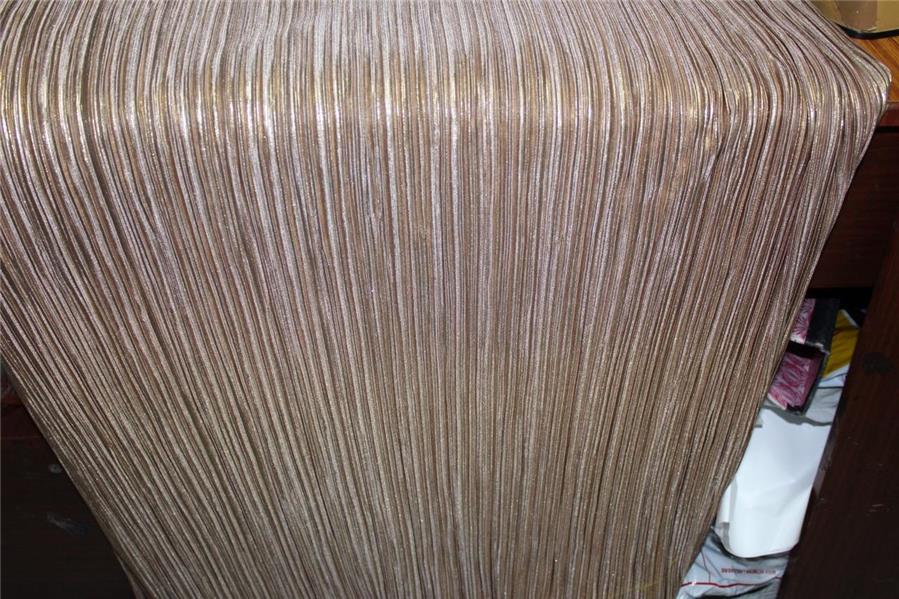 Brown Lurex Pleated Fabric ~ 58'' Wide FF1[1]
Product Code: PLEATED_FF1[1]
Availability: In Stock
Related Products