WE ALSO HAVE MATCHING GOLD X RED SATIN STRIPEPICTURE SHOWN WHEN
YOU SCROL DOWN
ASK QUESTIONS
MORE QUANTITY IS ALSO AVAILABLE PLEASE CONTACT US.



WE CUSTOMISE YOUR COLORS.
WE ALSO CUSTOMISE CURTAINS / BEDSPREADS / BEDSKIRTS / SHAMS ETC.
SILK TAFFETA FABRIC ~ floral embroidery~-54" width minimum order for 1 yard.We will sell in multiples of 1 yard, A Closely woven, lightweight silk with a subtle sheen and a distinctive rustle. One of the oldest of luxury fabrics, Great for dresses and ,cushion covers, and popular for wedding gowns curtain, bedspreads,bedskirts, shams.It Is a silk that has cross ribs, that is machine made and presents no slubs.Soft and light, with a characteristic rustle ."Please be aware that silk is a natural product and, therefore, will always have a small amount of natural flaws, therefore, particularly for dressmaking, it is always advisable to order a little bit more than you actually need. We give this information in good faith as we would like all our customers to be happy with their projects".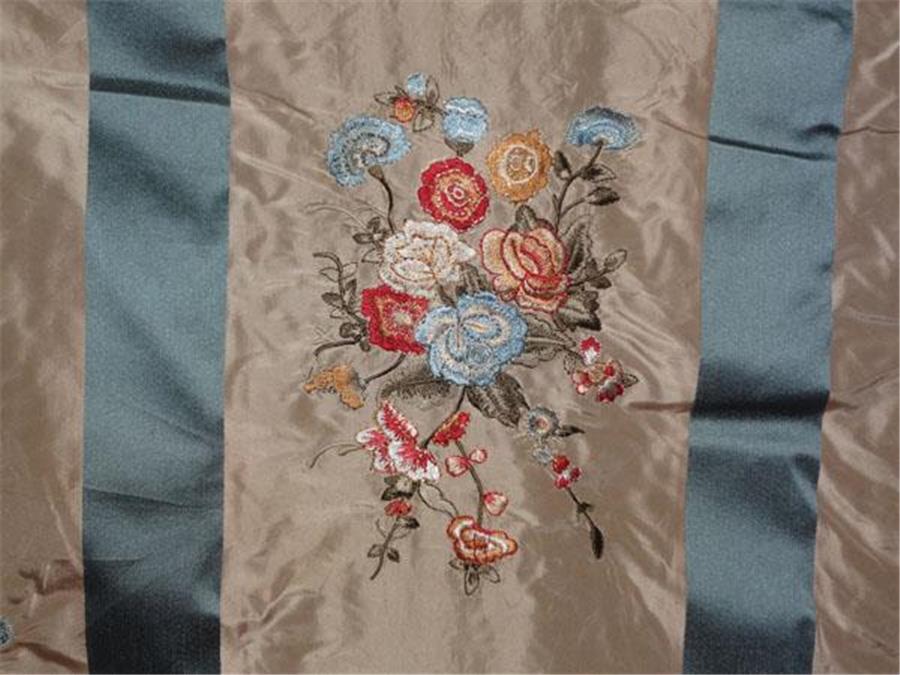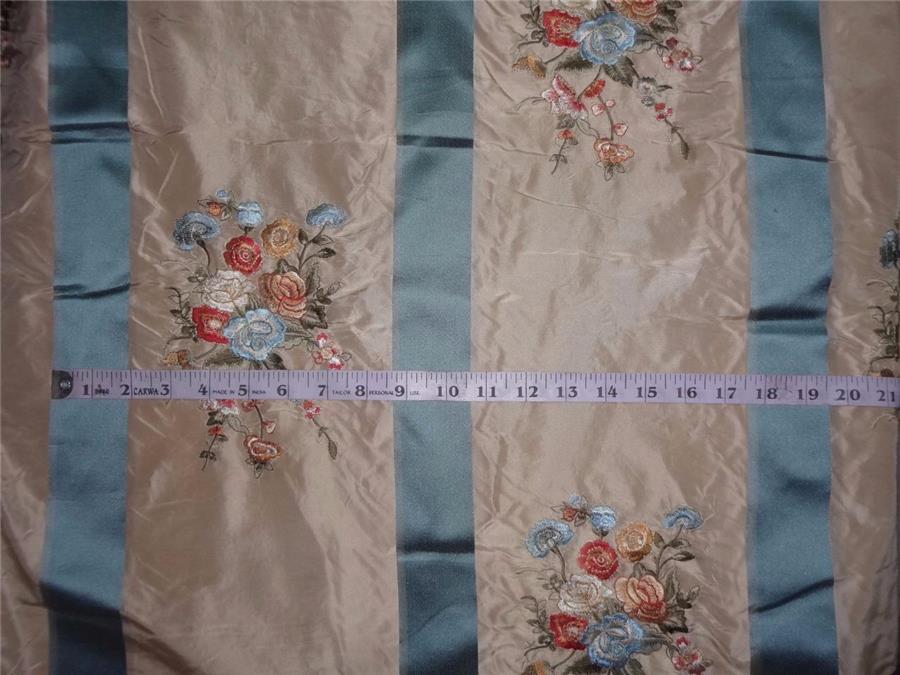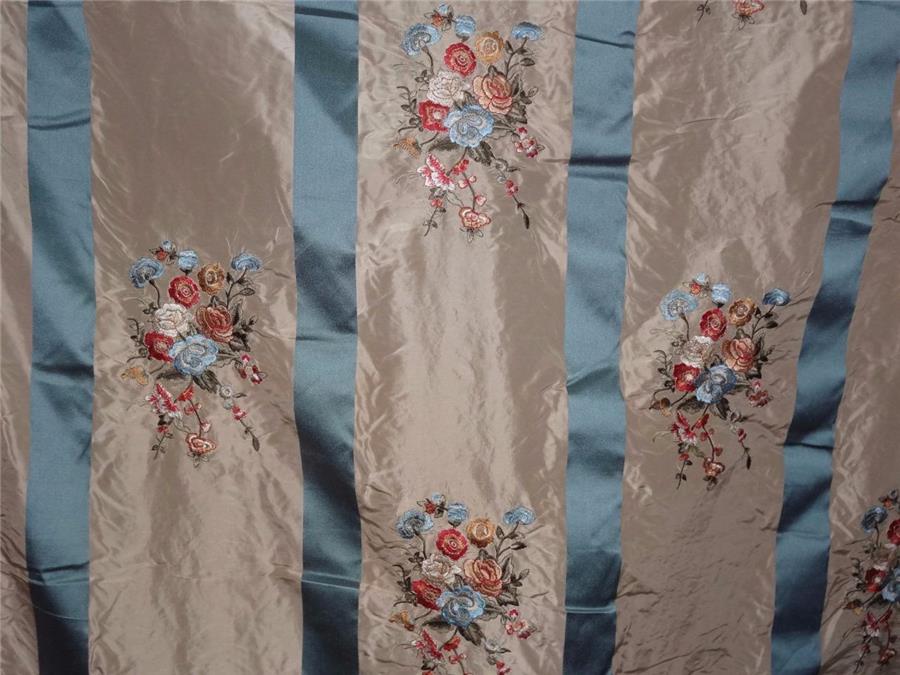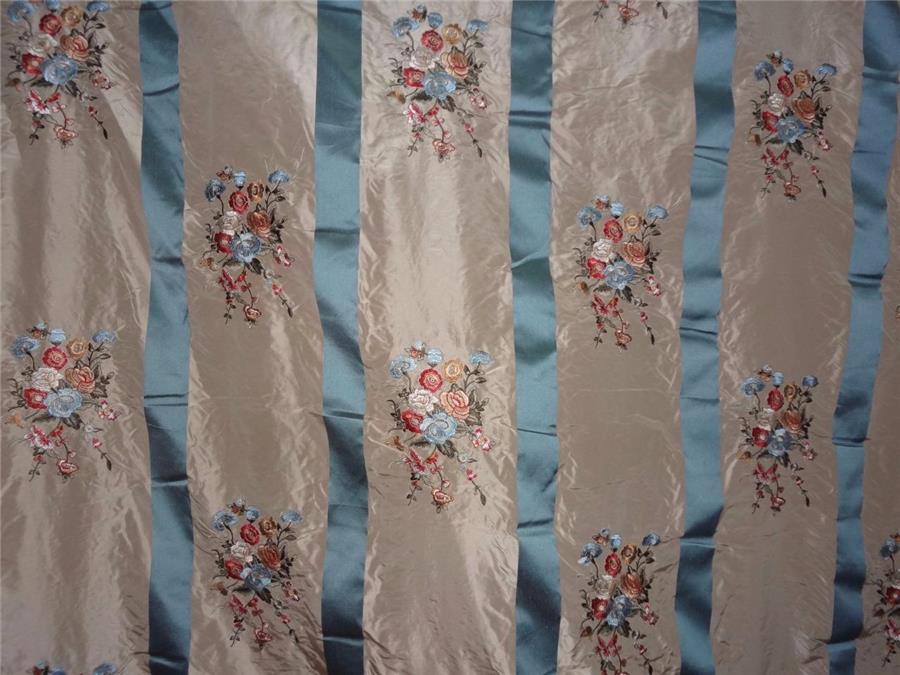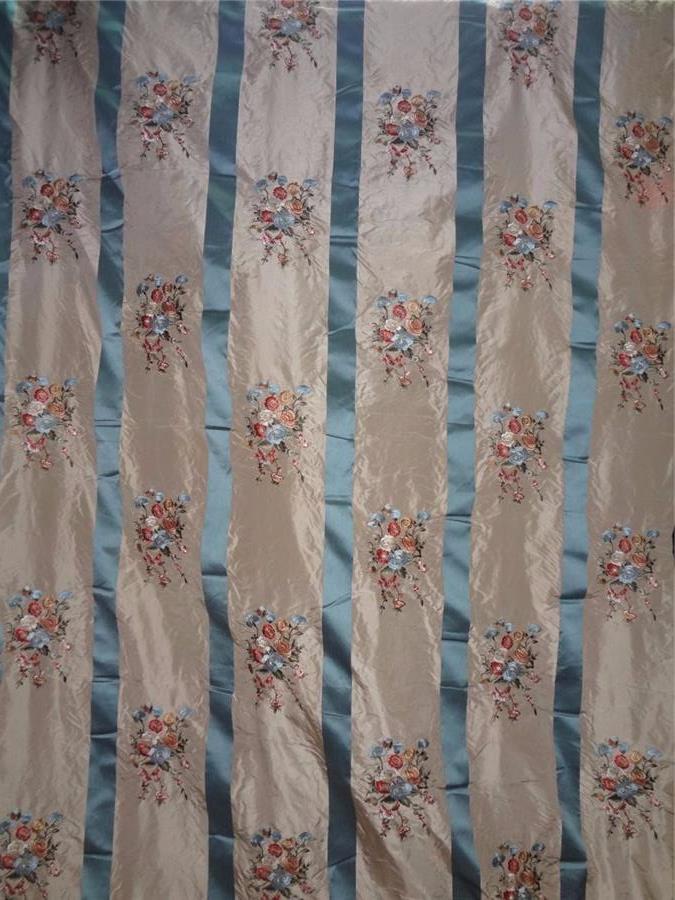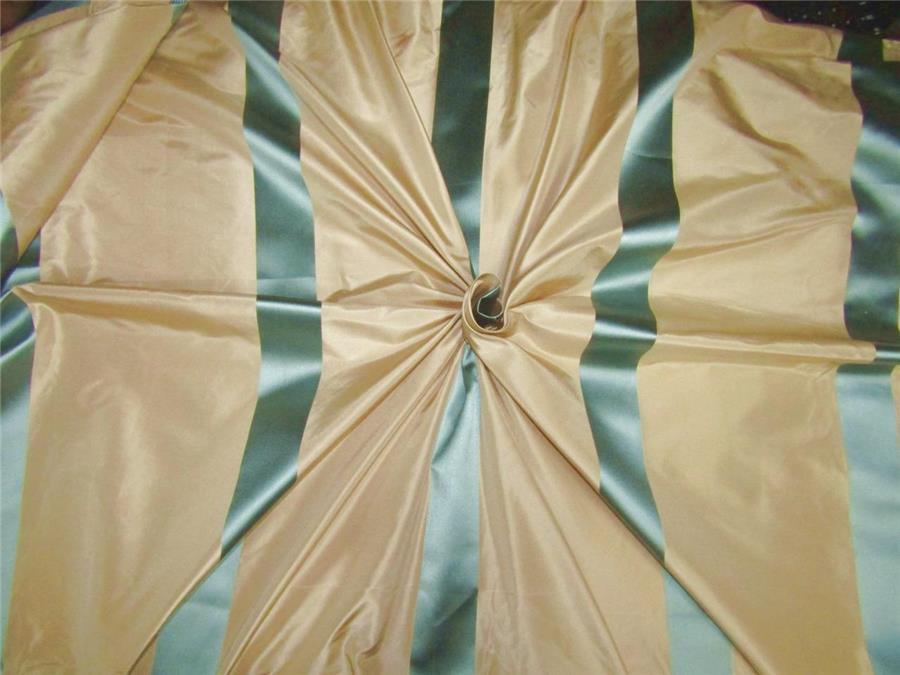 Please Note: Color in photos may look different from color of fabric on your monitor.Please buy a swatch if you want to make sure the color is right for you.
SILK TAFFETA CLOUDY BLUE X BEIGE SATIN STRIPE WITH MULTI COLOR EMBROIDERY
Product Code: TAF#E13
Availability: In Stock
Tags: SILK TAFFETA CLOUDY BLUE X BEIGE SATIN STRIPE WITH MULTI COLOR EMBROIDERY