Organza fabric is a lightweight, plain weave material with a crisp hand. It has an outstanding drape and is often used by tailors to create dresses and skirts with volume. Organza is also a very strong fabric, so do not be tricked by its sheer look.

Organza is traditionally made from silk. Its cotton variety is called organdy, and it has similar properties to organza. Nowadays, you can find all kinds of organza fabric, both natural and synthetic. An everybody's favorite for evening and wedding gowns, this stiff material has a subtle sheen.
Organza is used for bridal wear, including wedding gowns and bridesmaid dresses, as the shiny, smooth material creates soft look
amazing for sheer curtains too.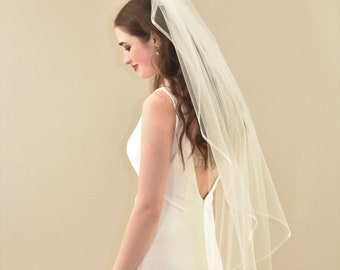 silk organza fabric metallic gold and silver plaids fabric 44" by the yard
Product Code: ORGANZA gold and silver plaids
Availability: In Stock
Related Products