Soft feel high quality fine white cotton Poplin 58 inches wide 147 cm -the best quality cotton.
poplin is primarily made from 100% real cotton, making it lightweight but still retaining its strength.

Poplin, also known as tabbinet, is a plain-weave cotton fabric with very fine horizontal "ribs," or yarns,
that results in a strong, crisp fabric with a silky, lustrous surface.
It is made with heavier filling yarns and a greater number of warp yarns.

Poplin is commonly used in men's and women's shirts, women's dresses, and items like sportswear and raincoats.
Poplin, strong fabric produced by the rib variation of the plain weave and characterized by fine, closely spaced, crosswise ribs.

MORE QUANTITY IS ALSO AVAILABLE PLEASE CONTACT US.
WE CUSTOMIZE YOUR COLORS.
WE ALSO CUSTOMIZE CURTAINS / BEDSPREADS / BEDSKIRTS / SHAMS ETC.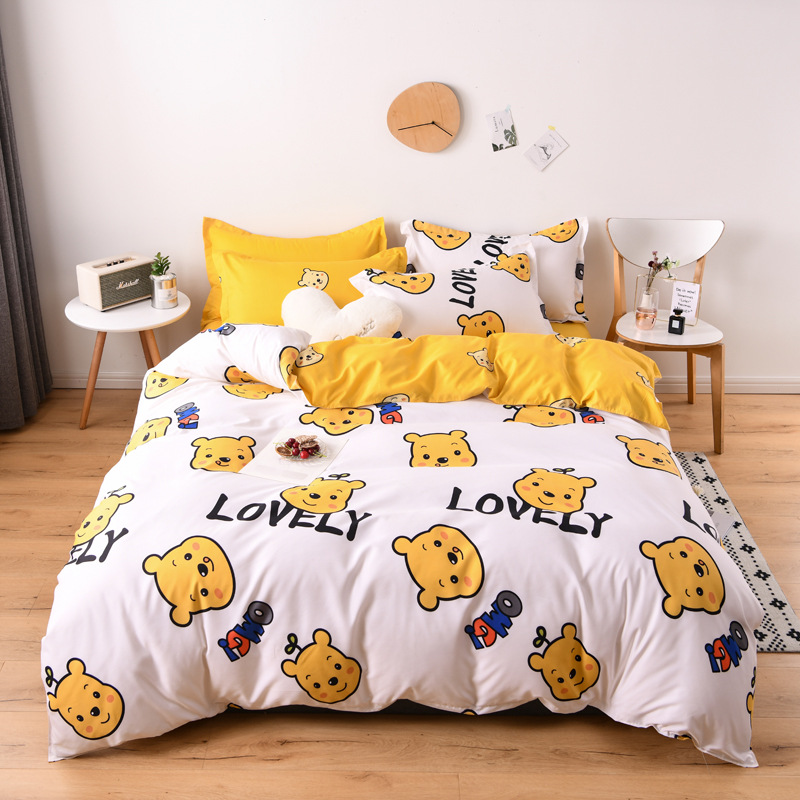 COTTON POPLIN WINNIE THE POOH PRINT 58" wide by the yard
Product Code: CTNPRNT_POP_11487
Availability: In Stock
Related Products
Tags: COTTON POPLIN WINNIE THE POOH PRINT 58" wide by the yard