we have black / white iridescent silk organza 54 inches wide/ width fabric .Silk Organza is a sheer, thin open weave fabric that is heavier and crisper than silk gauze. It has a smooth, flat finish, is strong and durable, and gets its stiffness from tightly twisted yarns. Often used as the base fabrics for embellished fabrics.Silk organza is very lightweight and sheer, but a bit stiff, and can be gathered for bouffant uses, used alone or over other fabrics for fitted to loosely fitted blouses, dresses and evening wear. Also useful for facings, interfacings or lining. Silk organza can be used as an underlining to add crispness to parts of a garment. Sews easily, doesn't show pin holes.
price per yard~usd$12 a yard Contact Me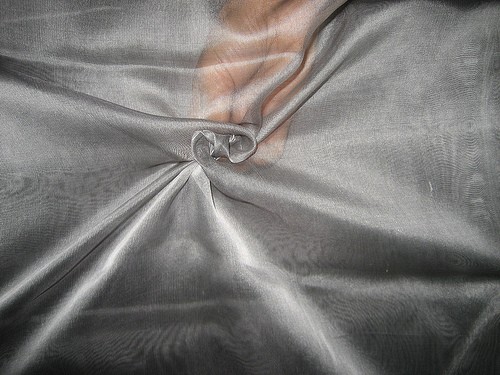 Beautiful Strapless Sweetheart Organza Dress for Prom Night Occasion
Black/ white silk organza fabric 54"
Product Code: black/white silk organza54"
Availability: In Stock
Related Products