Black Laser-Cut Scuba Knit Fabric ~ 60 inch wide sold by the yard
A double knit fabric that is normally a poly which has been mixed with Lycra or Spandex.
It has a very smooth texture and a fine gauge thread.
It is somewhat similar to Lycra and has a crepe texture.
Decorated with a precise, laser-cut design, here is an Black Scuba Knit with a net backing-width 60 inches wide/152 cm.
Completed with a double knit construction, this scuba knit provides a nice amount of stretch along both the warp and the weft of the fabric.
Weighing 350 grams per meter, this material is ideal for sportswear applications such as jackets, skirts and dresses,
price usd$16 a yard
LESS THAN 2 MM THICK -147 CMS WIDE/58 INCHES WIDE
USED FOR:
THIS MAKES IT PERFECT FOR MAKING FITTED, BODY HUGGING CLOTHING LIKE BODYCON TOPS AND DRESSES AND FOR MAKING STRUCTURED GARMENTS LIKE SKIRTS AND FULL SKIRTED DRESSES. Amazing for gowns.
From stylish dresses to durable wet-suits and scuba gear, neoprene is a renowned, sturdy material to invest in, Neoprene has not only been a large component in water sports, but it has also made a huge impact on the fashion industry from gorgeous dresses to fantastic skirts.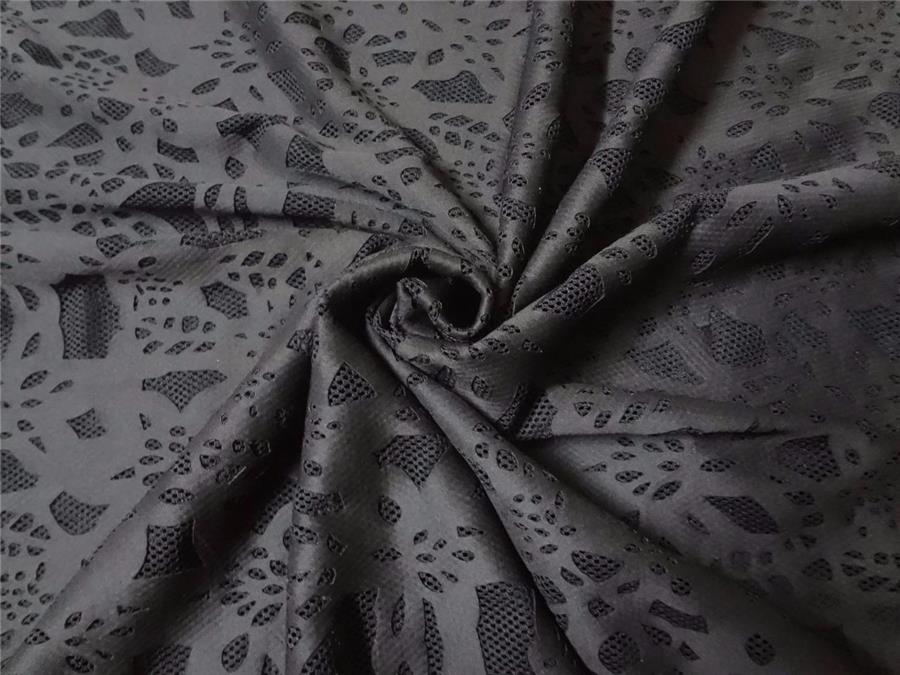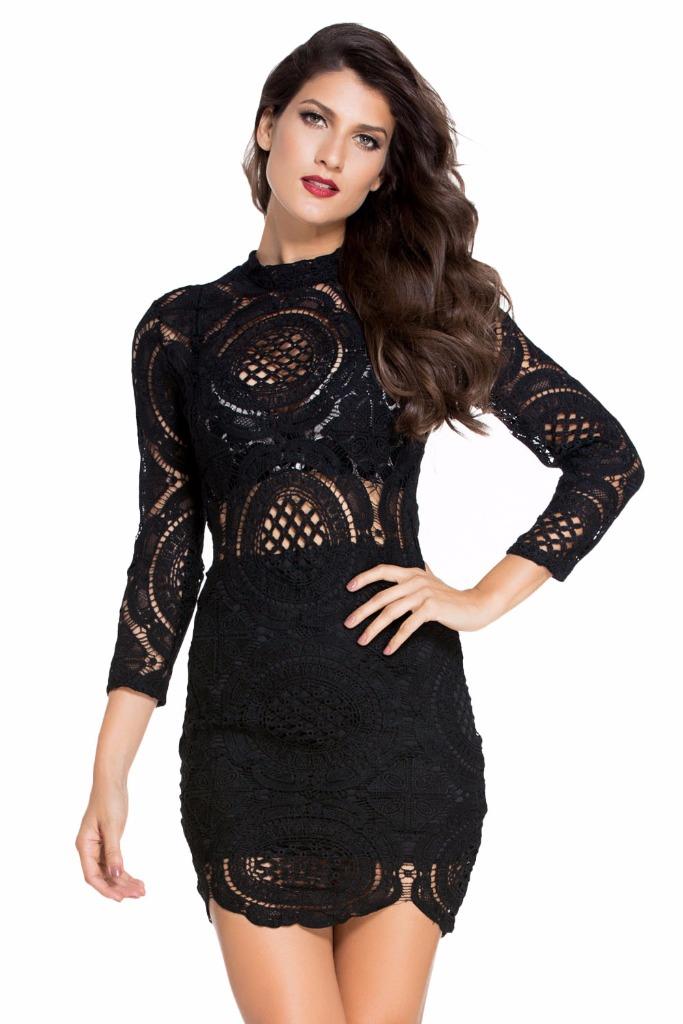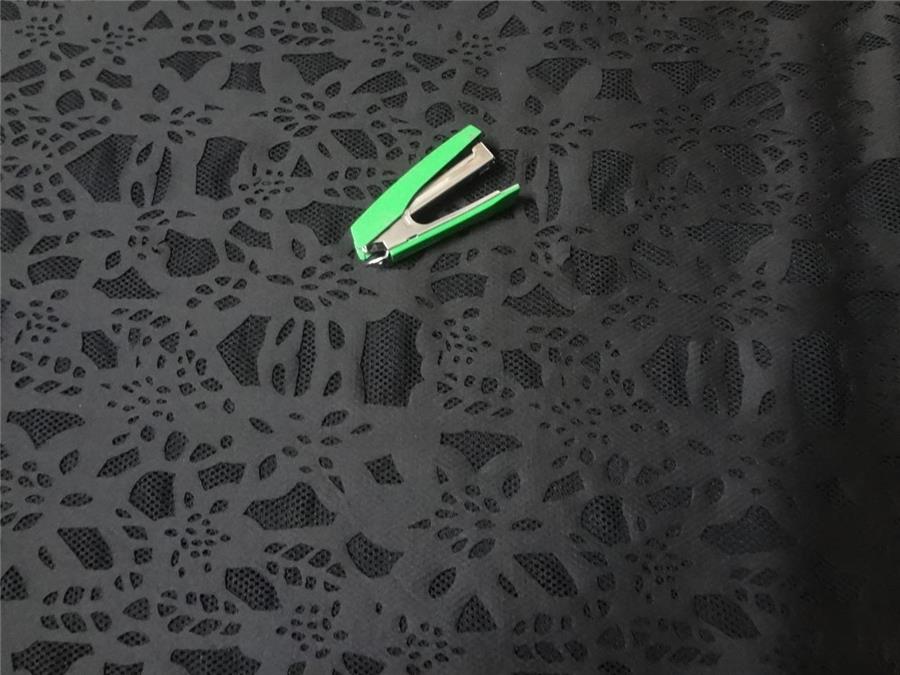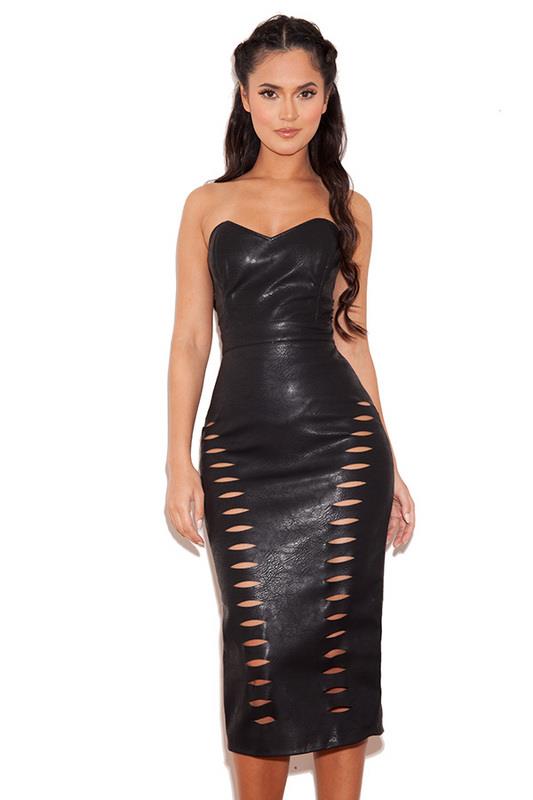 Black Laser-Cut Scuba Knit Fabric ~ 60 inch wide sold by the yard
Product Code: SCUBA_LC_7765
Availability: In Stock
Related Products