White cotton organdy~44 inches wide-with silver color stripe lurex weave running length wise-superb.
Lawn cloth or lawn is a fine plain weave textile, now chiefly of cotton.
Originally the name applied to plain weave linen, and linen lawn is also called "handkerchief linen".

Pure white - Extremely difficult to make, excellent finish
Lawn is designed using fine, high-thread-count yarns, which results in a silky, untextured feel.

Lurex is lighter weight, does not tarnish, and is strong enough to be used in power looms to make complex woven fabrics, making new metallic fabrics possible.

Commonly used for making dresses and for home furnishing.
MORE QUANTITY IS ALSO AVAILABLE PLEASE CONTACT US.
WE CUSTOMISE YOUR COLORS.
WE ALSO CUSTOMISE CURTAINS / BEDSPREADS / BEDSKIRTS / SHAMS ETC.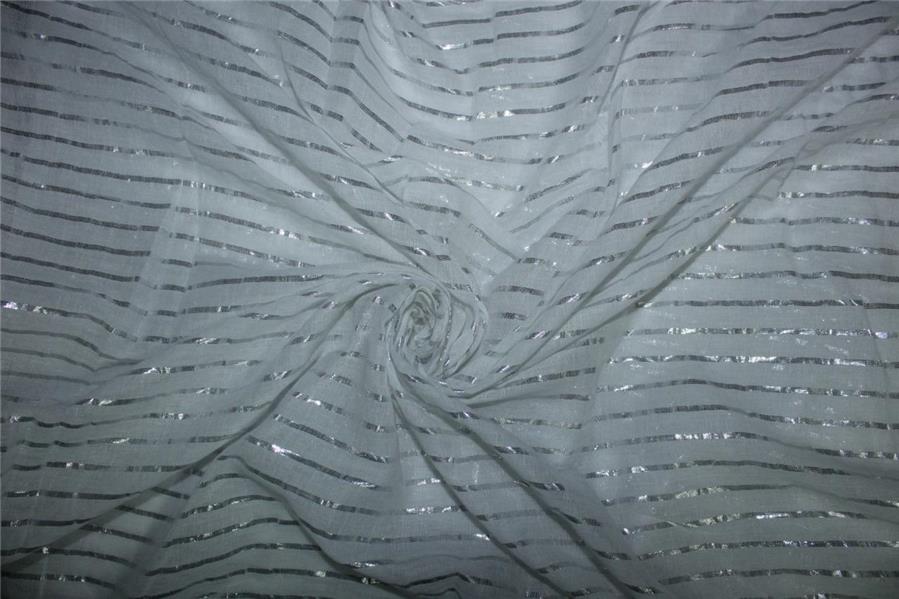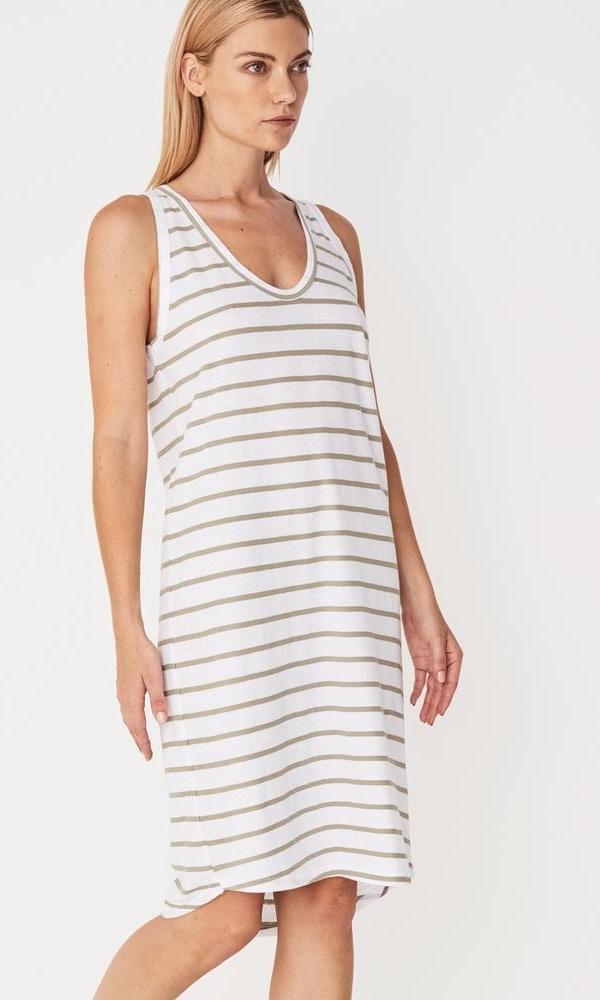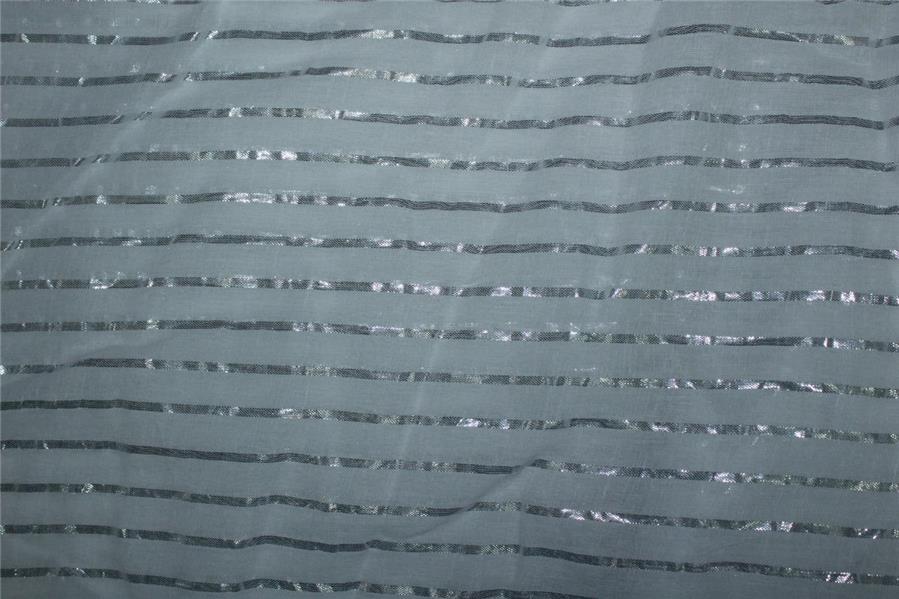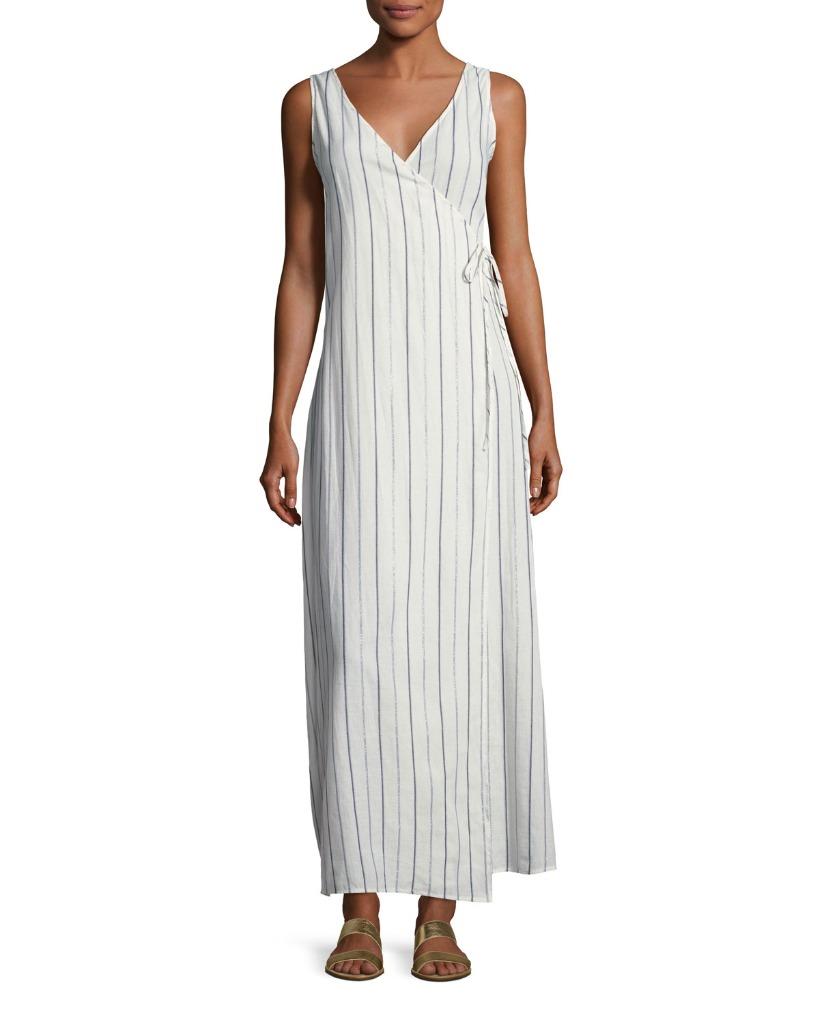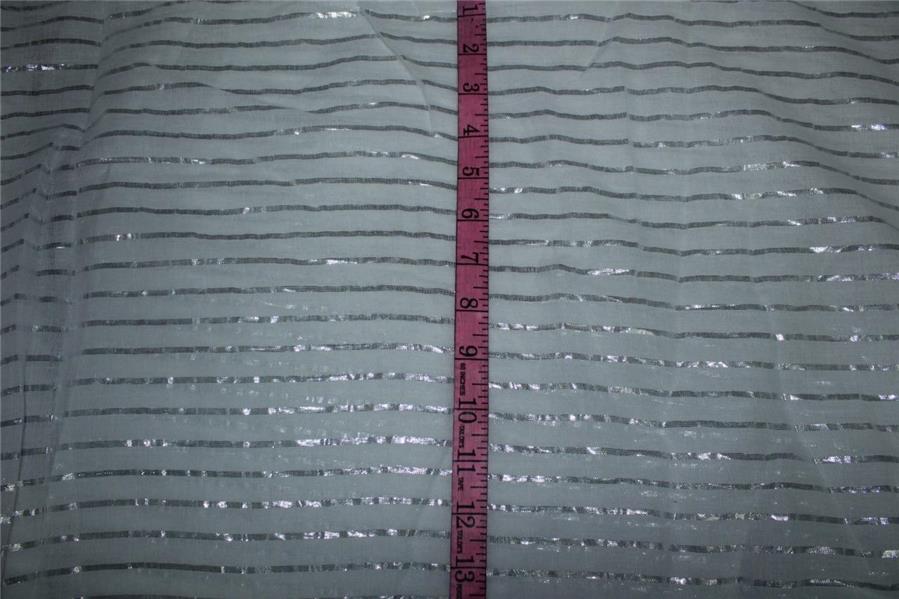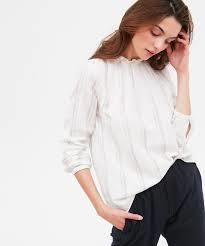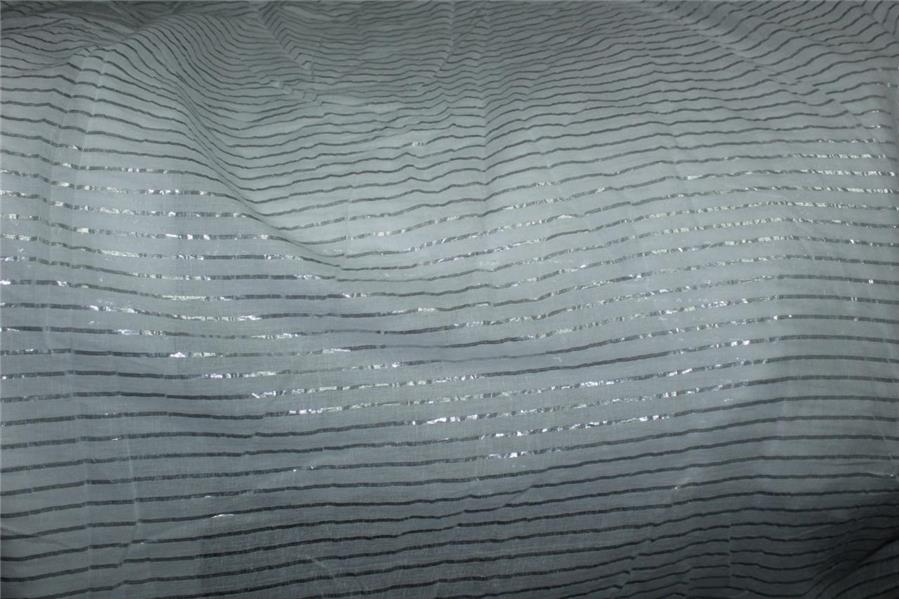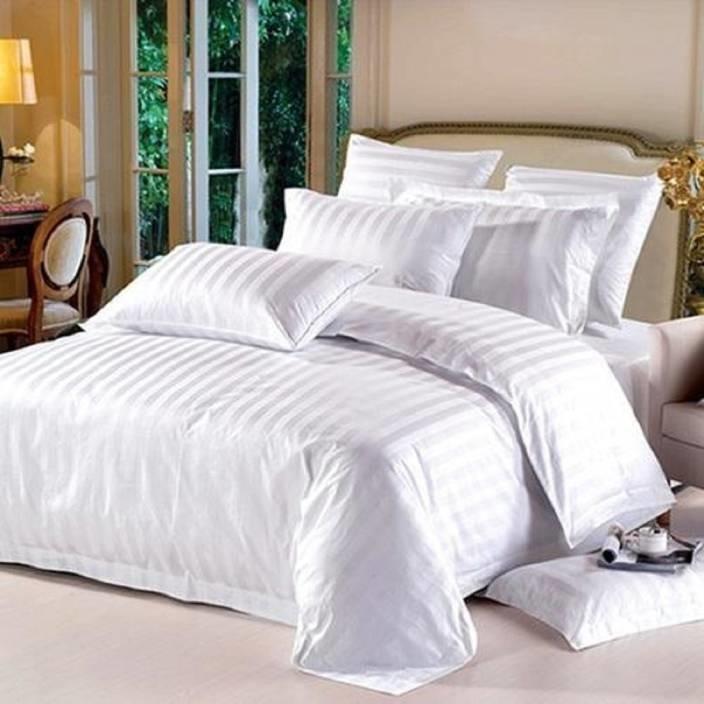 PLEASE NOTE: COLOR IN PHOTOS MAY LOOK DIFFERENT FROM COLOR OF FABRIC ON YOUR MONITOR.PLEASE BUY A SWATCH IF YOU WANT TO MAKE SURE THE COLOR IS RIGHT FOR YOU.
White cotton fabric with Silver color stripe lurex weave 44''
Product Code: CTNPRNT_STRIPES_8983
Availability: In Stock
Related Products
Tags: White cotton fabric with Silver color stripe lurex weave 44''