devore Polyester viscose burnout Velvet fabric 44 inches wide~beige with burnout floral design.For a truly unique wedding gown, consider this remarkable velvet. It has a soft drape, and 'burn out' areas are semi sheer. It would be equally glamorous in a cocoon style wrap to wear over your gown.not very shiny usd$15 per yard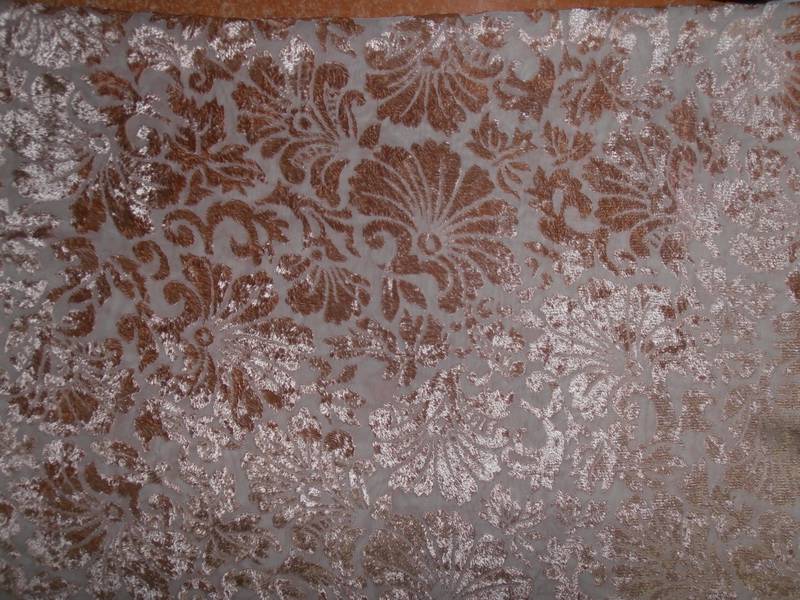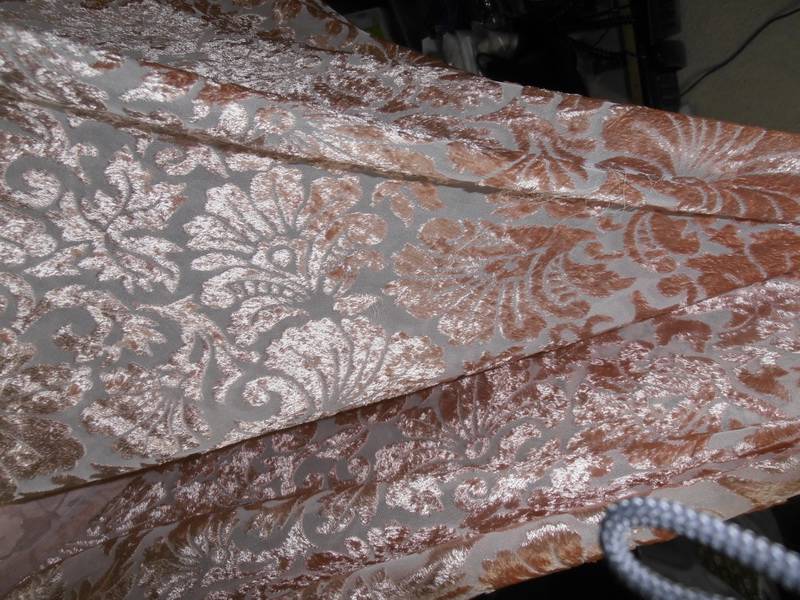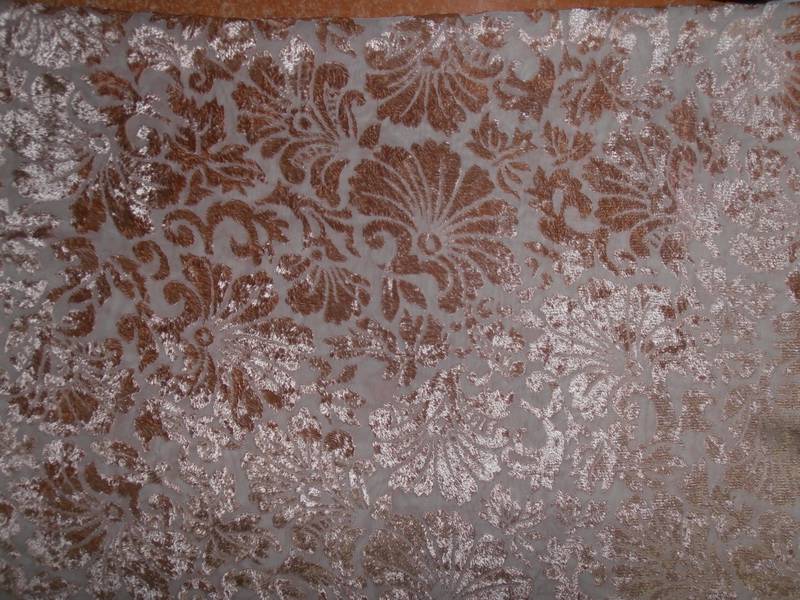 OUR CUSTOMER SERVICE GOAL

1. We want our customers to be completely satisfied & HAPPY
2. We try and reply to each and every email within a 48 hr period, most replies are much faster.
devore burnout beige Velvet fabric
Product Code: id=5699
Availability: In Stock